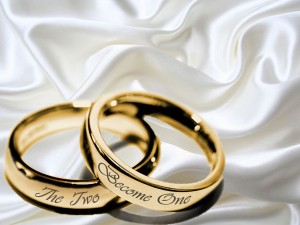 Weddings at St. Katharine Drexel will take place after six months of Marriage Preparation. To begin the process, the couple should call the parish office (283-9501) to make an appointment with a priest.
For more information on our 2021-2022 Marriage Policy, please see this document:
Marriage Preparation and Guidelines at St. Katharine Drexel..
What does the Catholic Church teach about marriage and having Children "Children are gifts from God". Please visit www.nfpandmore.org to learn more Natural Family Planning.