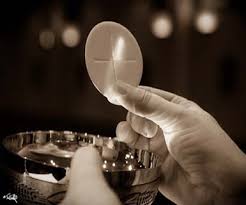 First Communion
Preparation for First Reconciliation (Confession) and First Communion is a two-year program within our Religious Ed Formation curriculum; beginning in 1st Grade and concluding with First Communion in May of the 2nd Grade year.
The parents, as primary faith-sharers will assist in the preparation of the children. Workshops for parents and children are scheduled throughout the year. Please register your child for Religious Education classes during open registration in August.
If your child is older, and/or also needs the Sacrament of Baptism, they will also be registered in our Sacramental Prep program.
First Reconciliation is also part of the 2nd Grade Curriculum and is celebrated during class time in December or January.
Please call the Faith Formation office Monday – Thursday for more information 283-0525.