OFFICE: (239) 283-9501 ~ FAX: (239) 283-9502
1922 SW 20TH AVE ~ CAPE CORAL, FL 33991
Latest News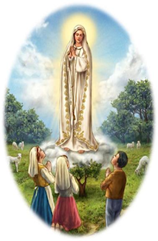 We pray the rosary in the church every Sunday at 12 noon, before the 12:30 Mass. Please join us.
Our Lady of Fatima Rosary for Life
Please join our Respect Life Ministry on every 13th day of the month in our beautiful Chapel following the 9AM Mass
to celebrate Our Lady to the children of Fatima.
The intention will be for Respect for all Human Life from Conception to Natural Death.
Please email This email address is being protected from spambots. You need JavaScript enabled to view it. for more information.
Spending time with the Lord present in the Blessed Sacrament can be a life changing experience. Eucharistic Adoration can lead us to a deeper spiritual life and closer relationship with God.
Perpetual Adoration chapel is open 24/7. Please call the parish office to obtain a code or speak to a greeter during weekend.
In addition, on the First and Third Fridays of the month, there is Praise & Worship at 6:30pm followed by Evening Prayer!
Come and spend an hour with the Lord!
The Youth Group meets every first & third Friday for games, pizza, catechesis, & Eucharistic Adoration. Join us from 5:30-9pm and experience the awesomeness of the SKD Youth Group. We are not the church of tomorrow- we are the church of today!
Volunteers needed for:
1. Hospitality - please call Virginia at 239-283-3880
2. Gift shop - please call Alba at 239-283-9501
The Opening and Closing Procedures for all groups using the facilities at St. Katharine Drexel Church can be found on this website, right sidebar, under Connections. Please click on Parish Forms to read the procedures.
St. Katharine Drexel has introduced a new program into our parish that brings families together to pray. This initiative is called the Traveling Chalice Program. Each week a different family can sign up to receive the chalice and pray a short daily prayer for vocations to the married life, single life, and the ordained and consecrated life. It's an excellent opportunity for a family to grow in their prayer life as they gather together around the dinner table or an appointed time to pray together. For more info, call the parish office..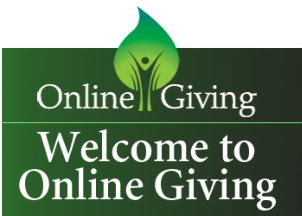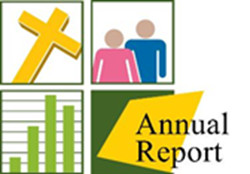 FISCAL YEAR 2019-2020 TO FISCAL YEAR 2020-2021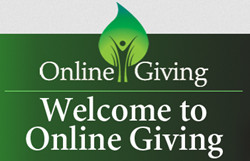 Click the image above to donate to our Parish
Third Weekend of the Month After All Masses
Prayer Team Members will be available in front of the sanctuary, after all the Masses, to pray with you and for the needs of your family and friends.